MPLS Basics - LSR Terminology
Written by Packet Lab | Wednesday, 14 April 2010 17:32 Last Updated on Wednesday, 14 April 2010 18:31 by Packet Lab
When you first start dipping into the MPLS world, one of the first things that you will notices is that there are a ton of new terms to learn.  Some routers can be described by up to seven different terms!  What's the difference between an Intermediate LSR and a Provider Router?  Can a router be an Imposing LSR and a Disposing LSR at the same time?  You'll want to understand the meanings behind these terms so you can get down to brass tacks and start learning more complex MPLS concepts.  This lesson will help you to learn the MPLS terms associated with LSRs (Label Switch(ing) Routers).
Note: These videos are not available in 720p HD (480p is available).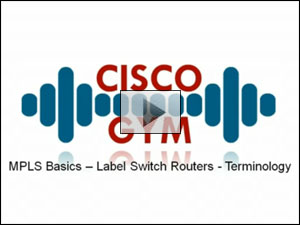 MPLS Basics LSR Terminology Part 1
MPLS Basics LSR Terminology Part 2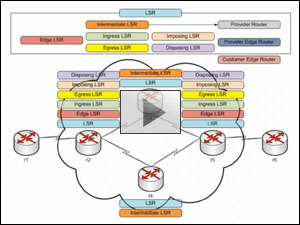 MPLS Basics LSR Terminology Part 3
---
The Quick and Dirty
There are a number of terms that you will need to be familiar with when discussing MPLS concepts.  LSRs come in only a few varieties, but there are a lot of different terms that you can use to describe each LSR based on its function and/or place in the label switch path(LSP).
---
Quiz (Registered Users Only)
Lab link
Search Terms: MPLS, MPLS Basics, Edge LSR, Intermediate LSR, Ingress LSR, Egress LSR, LSR, Imposing LSR, Disposing LSR, Customer Edge Router, Provider Edge Router, Provider Router, Label Switch Router, Label Switching Router